Truth For Life with Alistair Begg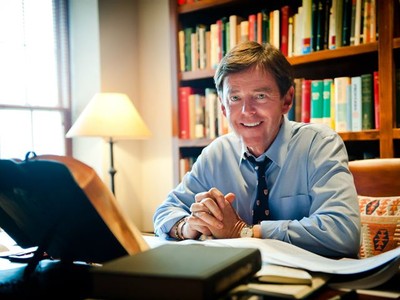 Listen on TrueTalk 800 KPDQ
Latest Broadcast
Gideon: Seeing God's Strength (Part 1 of 2)
8/16/2022
When life is easy, we sometimes stop listening to God and start relying on ourselves. Study along as Alistair Begg explores the strange predicament of God's people and their reluctant leader, continuing the 'Encore 2022' series on Truth For Life.
Featured Offer from Truth For Life
God Is: A Devotional Guide to the Attributes of God
God Is unpacks twenty-six unique attributes of God. Each characteristic is explored in daily readings that are five to six pages in length. These accessible devotionals examine a specific aspect of God's nature, how the attribute is perfectly revealed in Christ, and how the characteristic applies to our daily lives.