Thru the Bible - Questions & Answers with Dr. J. Vernon McGee
Listen on TrueTalk 800 KPDQ
Saturday
10:30AM - 11:00AM, 9:30PM - 10:00PM
Latest Broadcast
Questions & Answers 3067
7/24/2021
1) Could you explain why you left the Presbyterian church? 2) What is the difference between the Temple and the Synagogue? 3) Why did the Israelites cry out for meat to eat when they had all their sheep and cattle? 4) What Old Testament scriptures were fulfilled through Jesus' resurrection? 5) Was Simon the sorcerer in Acts 8 saved?
Featured Offer from Thru the Bible - Questions & Answers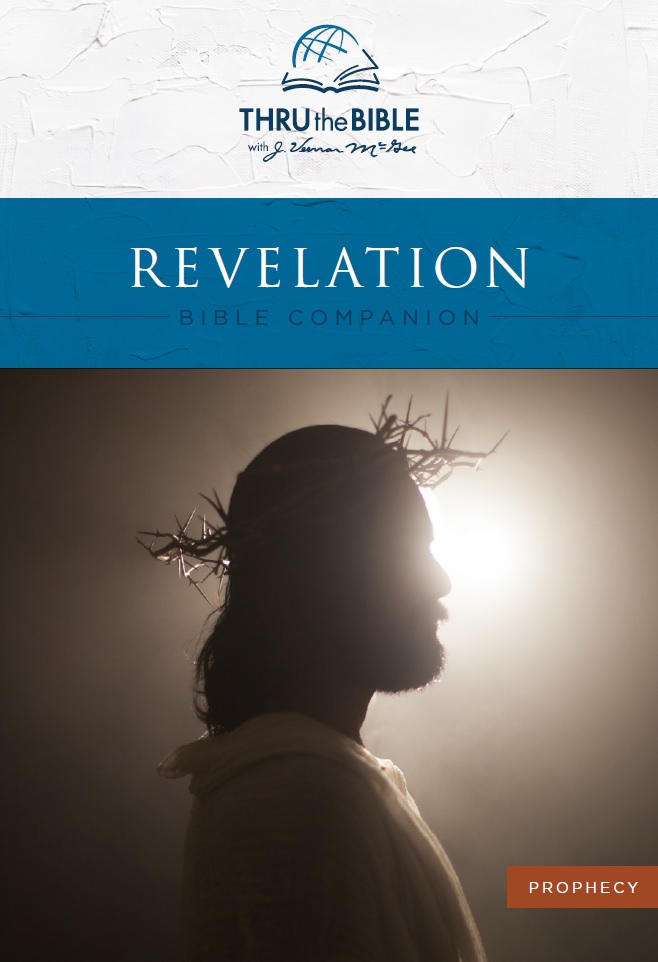 Revelation Bible Companion
A summary of Dr. J. Vernon McGee's teaching of Revelation heard on THRU the BIBLE, this companion gets to the heart of Bible passages and is intended to stir your own thinking, prayer, and study. After every lesson, several questions are listed for your personal consideration or, if you're reading with a group, for your discussion. Read it with your Bible open and your heart ready to go deeper as the Lord leads you through His Word. More titles are available at TTB.org/booklets.