Thru the Bible - Questions & Answers with Dr. J. Vernon McGee
Listen on TrueTalk 800 KPDQ
Saturday
10:30AM - 11:00AM
Latest Broadcast
Questions & Answers 3079
10/16/2021
1) What is the difference between the terms "ransom," "propitiation," "reconciliation," and "substitution"? 2) Is it wrong to ask forgiveness for our sins? 3) What do you mean by knowing Christ intimately? 4) Is Romans 12:1-2 for all Christians? 5) Does Acts 8:12-17 teach that baptism is necessary for salvation? 6) Could the Hebrew word often translated as "jealous" be translated as "zealous"? 7) Could you clarify your position on the pre-Tribulation Rapture in light of Revelation 20:4-5?
Featured Offer from Thru the Bible - Questions & Answers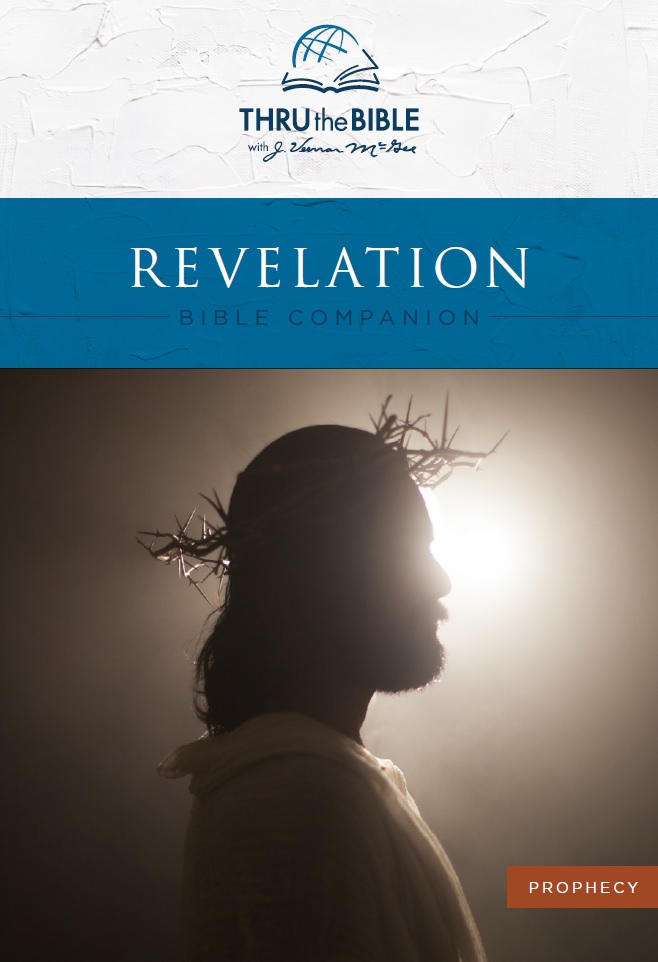 Revelation Bible Companion
A summary of Dr. J. Vernon McGee's teaching of Revelation heard on THRU the BIBLE, this companion gets to the heart of Bible passages and is intended to stir your own thinking, prayer, and study. After every lesson, several questions are listed for your personal consideration or, if you're reading with a group, for your discussion. Read it with your Bible open and your heart ready to go deeper as the Lord leads you through His Word. More titles are available at TTB.org/booklets.