Steve Brown, Etc. with Steve Brown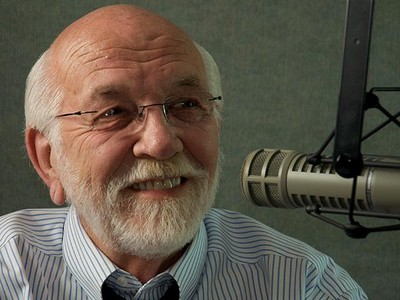 Listen on TrueTalk 800 KPDQ
Latest Broadcast
Bryan Chapell | Grace at Work | Steve Brown, Etc.
9/11/2022
Do you work in full-time ministry? Of course, you do! This week, Steve and the gang chat with Bryan Chapell about our jobs and how God imbues even the lowliest work with significance and dignity. The post Bryan Chapell | Grace at Work | Steve Brown, Etc. appeared first on Key Life.
Featured Offer from Steve Brown, Etc.

WHAT DO YOU DO FOR A LIVING?
In this Key Life minibook, Justin Holcomb asks, "What do you do for a living?" Whether you have a great answer to that question ("I have an important job!") or a not-so-great answer ("I'm unemployed!"), the problem of defining ourselves by what we do instead of who we know, means that our self-worth is tied to our performance, instead of who we are as a son or daughter of God. Justin, a man with many jobs, unpacks how our ideas about work affect how we think about ourselves and others. Instead of work being a ladder to self-worth that we are either climbing up or falling off of, Justin describes a third way—where work, even work in a broken world, is a part of what it means to be made in the image and likeness of God, and a tool to help us grow in our love for God and others.