Leading The Way with Dr. Michael Youssef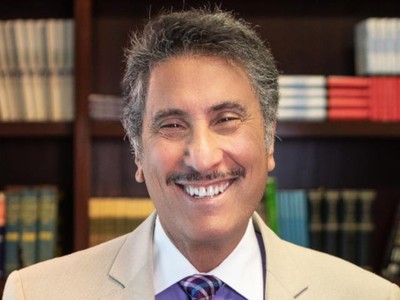 Listen on TrueTalk 800 KPDQ
Tuesday
1:30AM - 2:00AM, 8:00AM - 8:30AM
Wednesday
1:30AM - 2:00AM, 8:00AM - 8:30AM
Thursday
1:30AM - 2:00AM, 8:00AM - 8:30AM
Friday
1:30AM - 2:00AM, 8:00AM - 8:30AM
Saturday
1:30AM - 2:00AM, 9:00AM - 9:30AM
Sunday
4:00AM - 4:30AM, 2:00PM - 2:30PM, 8:00PM - 8:30PM
Latest Broadcast
Your Enemy's Camouflage
7/23/2021
Today on Leading The Way, Dr. Youssef invites you to grab a Bible and follow along in Second Corinthians for his message, Your Enemy's Camouflage. 
Featured Offer from Leading The Way

NEW BOOK FROM DR. MICHAEL YOUSSEF
Explore the principles of praise that will help you grow in your relationship with the Lord and experience His power and presence as never before. Pre-order your copy of Dr. Michael Youssef's new book Empowered by Praise today for your gift of any amount!