Leading The Way with Dr. Michael Youssef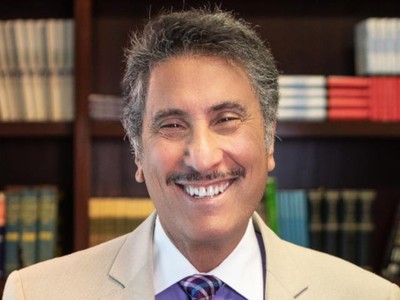 Listen on TrueTalk 800 KPDQ
Tuesday
1:30AM - 2:00AM, 8:00AM - 8:30AM
Wednesday
1:30AM - 2:00AM, 8:00AM - 8:30AM
Thursday
1:30AM - 2:00AM, 8:00AM - 8:30AM
Friday
1:30AM - 2:00AM, 8:00AM - 8:30AM
Saturday
1:30AM - 2:00AM, 4:00AM - 4:30AM
Sunday
4:00AM - 4:30AM, 8:00PM - 8:30PM
Latest Broadcast
What Does God Think of Thanksgiving
11/26/2020
Join Dr. Michael Youssef for a lesson in thankfulness.  You'll see how Jesus restored LIFE to ten social outcasts – their reaction – and Jesus' response.
Featured Offer from Leading The Way

TREASURE THAT LASTS: NEW BOOK FROM DR. MICHAEL YOUSSEF
Our world wants us to pursue pleasure, privilege, and power without giving a thought to eternity. But God is calling us to devote our lives to much greater things. Order your copy of Dr. Youssef's new book Treasure That Lasts—and discover what it means to choose God's glory over the world's gold.