Leading The Way with Dr. Michael Youssef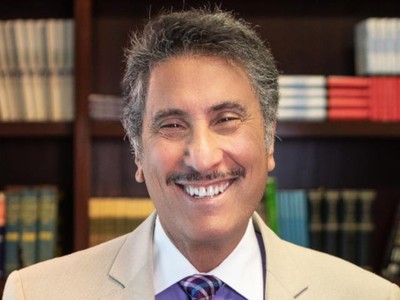 Listen on TrueTalk 800 KPDQ
Tuesday
1:30AM - 2:00AM, 8:00AM - 8:30AM
Wednesday
1:30AM - 2:00AM, 8:00AM - 8:30AM
Thursday
1:30AM - 2:00AM, 8:00AM - 8:30AM
Friday
1:30AM - 2:00AM, 8:00AM - 8:30AM
Saturday
1:30AM - 2:00AM, 9:00AM - 9:30AM
Sunday
4:00AM - 4:30AM, 2:00PM - 2:30PM, 8:00PM - 8:30PM
Latest Broadcast
Make Sorrow the Backdoor to Happiness
1/21/2022
On the next Leading The Way, Dr. Youssef takes you into the life of Paul to experience the NINTH Secret of Positive Living in Second Corinthians!
Featured Offer from Leading The Way

FREE 6-MONTH SUBSCRIPTION
Featuring encouraging articles, inspiring devotionals, powerful testimonies, and so much more, Dr. Michael Youssef's monthly MY Journal magazine will encourage you and help you grow in your faith—all at no cost to you! Get a FREE 6-month subscription when you sign up today.