Tauren Wells talks about the truth he holds onto during tough times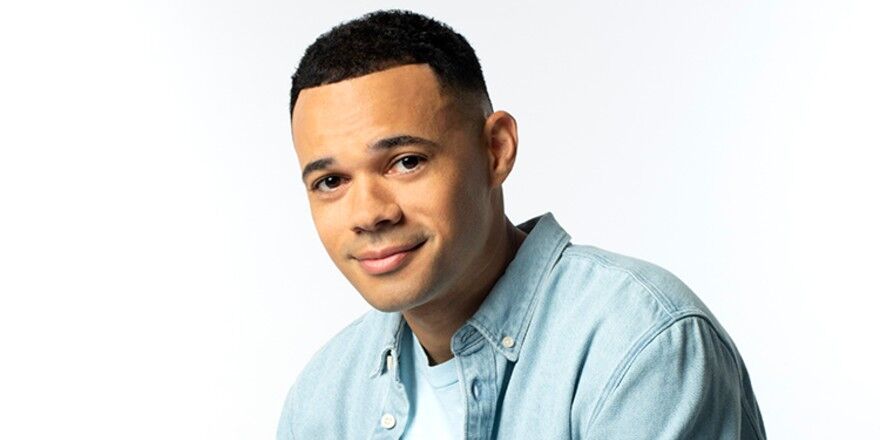 By John Hanlon
Tauren Wells talks about the truth he holds onto when facing the hills and valleys of life.
In the new film The Journey: A Music Special with Andrea Bocelli, the singer travels on horseback with his wife Veronica and a few close friends. During parts of the journey, Bocelli is joined by several Christian artists including singer and songwriter Tauren Wells.
During his leg of the journey, the Hills and Valleys singer -- who notes that it's his first time on horseback -- discusses his personal faith saying that "[W]here there is truth, freedom is possible." At New York City premiere of the film, the Salem Media Group had the opportunity to talk to Wells on the red carpet about that quote and the truths he holds onto in tough times.
Wells said that the first truth that he holds onto is "the love of God." He said, "[T]hat could sound like a cliché answer and if it feels cliché, it's because you don't quite understand the depth, the height [and] the width of God's relentless love."
He added that "that through our difficulties, struggles, mistakes, disappointments, losses, hardships... he still loves us. So if you're at the lowest low, there's still hope because there's still love."
The Grammy-nominated artist noted that we sometimes try to hide our flaws from others but we should be truly honest with God. He said, "When we're willing to bring the truth of our brokenness, our disappointment, into the light of God's grace, we get to experience a life that we never thought possible. "
Wells wasn't the only one open to discussing his faith on the red carpet. At the event, producer Tom Newman told the Salem Media Group that Veronica Bocelli reached out to him early on about bringing "faith and hope and encouragement" back into the world after the isolation and heartbreak experienced by many during the COVID-19 pandemic. That led to discussions about the film itself.
Faith wasn't only part of the film's impetus either. It was a key part of the production. Fellow producer Kristian Kelly Bright even noted that her personal faith was enriched during the making of the film.
The film itself revolves around faith as Bocelli's journey in the movie begins with a visit with the Pope. As he rides, he talks and sings about faith with fellow artists and performers. Alongside Wells, Michael W. Smith, Taya and Tori Kelly appear in the film.
Alongside the ride itself, the film includes performances from Bocelli, Wells, Michael W. Smith during a few stops along the way.
The Journey: A Music Special with Andrea Bocelli will be in theaters from April 2nd through April 6th. For more information, click here.