Tauren Wells Brings the 'Joy' to Portland Area!
7:00 PM on Saturday, April 22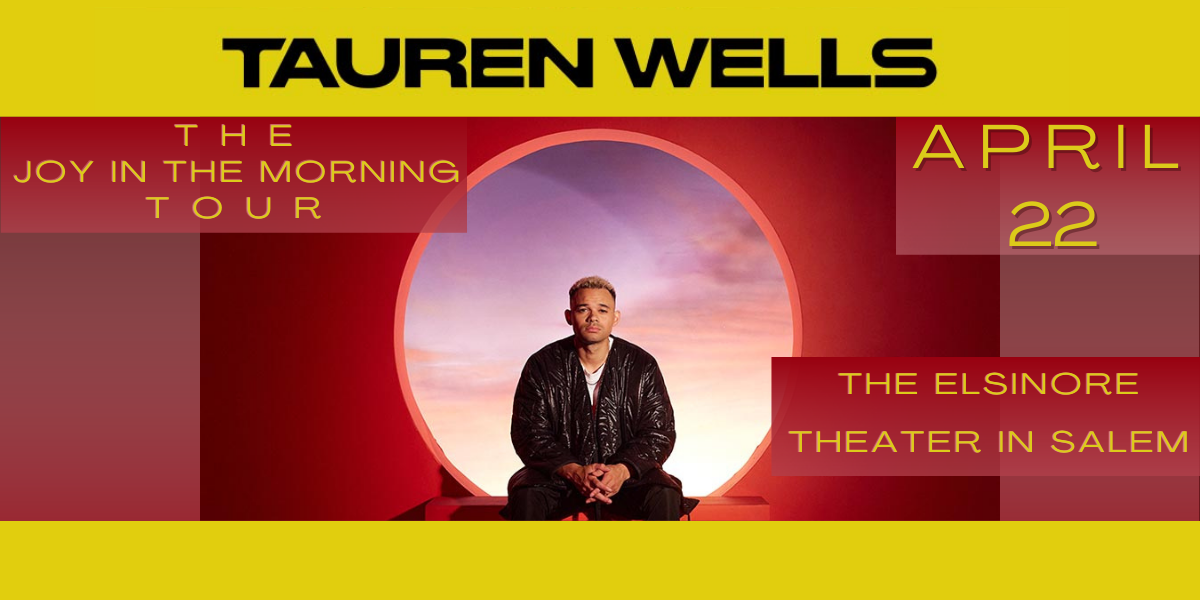 The 10-time GRAMMY nominee and platinum-selling artist, Tauren Wells, is bringing his "Joy in the Morning Tour" to the Portland area, and you can be there!
On Saturday, April 22nd, at the Elsinore Theatre in Salem, Tauren Wells is bringing his high energy, life-impacting music to the Portland area. Make your plans to see him LIVE, and you'll also hear new hits like "Fake It," along with smash singles like "Hills and Valleys," "Known," "Famous For (I Believe)," and more!
Tauren Wells will be joined by Aaron Cole and Lakewood Music.