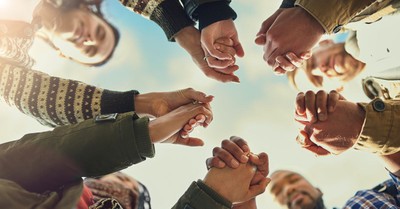 By Michelle S. Lazurek, Crosswalk.com
As 2022 comes to a close, we make New Year's resolutions in an attempt to want to improve our lives. While there's nothing wrong with self-improvement, the most important area of our lives that can always use improvement is our spiritual life. Instead of New Year's resolutions we often make and fail to complete, what about making 2023 the year we revitalize our prayer life?
Jesus spent a lot of his time in prayer. Prayer was the center of his ministry; He couldn't do anything without it. John 15:19 says, "Jesus gave them this answer: "Very truly I tell you, the Son can do nothing by himself; he can do only what he sees his Father doing, because whatever the Father does the Son also does." How can we expect to grow spiritually if we don't know what's on the father's heart for us? Challenge yourself do you pray the following seven prayers in the new year:
1. Lord, Humble Me
One of the biggest sins we can easily fall into without recognizing it is the sin of pride. In our attempts to live our lives as examples of Christ, we tend to do all the right things regarding Christianity. We read our Bibles, bow our heads in prayer and attend church regularly. But if we're not careful, our spiritual growth based solely on our behaviors can lead to comparison and, eventually, pride. Galatians 6:4-5 says, "Each one should test their own actions. Then they can take pride in themselves alone, without comparing themselves to someone else, for each one should carry their own load." Let's live our lives like Jesus with a posture of humility. Let's seek to give grace-filled responses to those who oppose us politically, personally, or spiritually.
2. Lord, Give Me Peace
As we round the corner of a global pandemic, mental health issues are on the rise. Anxiety is one of the most common mental health disorders plaguing people today. And Christians are not immune. Because churches are not always equipped to deal with mental health issues, it is easy for people to bury their anxiety about their situation rather than bring it to the church. Yet, the church is the place where people should be able to be vulnerable and express issues in a safe environment. As churches prepare for the future, one of the best investments a church can make is in counseling services for people who have mental health issues. The church should also provide resources (financial or otherwise) to those struggling with anxiety, depression, or any other mental health issue.
Just as our bodies break down in this broken world, our brains sometimes break down too. There is no shame in getting professional help or using medication if needed. The church should also be able to provide coping strategies and techniques such as journaling, Christian meditation, or other coping mechanisms to help them deal with the uncertain future that lies before them.
3. Lord, Grant Me Grace
As we struggle to surrender our pride and become humbler, it is easier to treat others with kindness than to treat ourselves. Sometimes the hardest person for us to forgive is ourselves. When we cannot forgive ourselves for past transgressions, we fail to live under the gospel message that Christ's blood covers every sin we have (or will ever) commit. The more grace we grant ourselves, the more grace we grant to others. Let's ask God to give us an extra measure of grace as we process through past pain, forgive ourselves, and move forward into becoming the examples of Christ God desires for his people.
4. Lord, Heal Our Land
2 Chronicles 7:14 says, "If my people, who are called by my name, will humble themselves and pray and seek my face and turn from their wicked ways, then I will hear from heaven, and I will forgive their sin and will heal their land."
As the world continues to be an uncertain place, and large corporations make it more difficult to speak about the gospel freely without fear of persecution, the world is more divided now than ever. This is especially true for the Christian Church. To regain our voice within society, we must be a people who are willing to reach across the aisle and unite with people who are diametrically opposed to our viewpoints. The Lord desires unity for his people, not division. Let 2023 be the year we achieve unity in America and around the world.
5. Lord, Help Me to See
In 2 Kings, the prophet Elisha asked God to grant the king Aram's servant a new way to see the world around him: "Open his eyes, Lord, so that he may see. Then the Lord opened the servant's eyes, and he looked and saw the hills full of horses and chariots of fire all around Elisha." Although we may see the circumstances around us, do we really see people the way Jesus would want us to see them? May God grant us new ways to see the world around us.
6. Lord, Make Me More Like You
The best way we can be examples of Christ is to demonstrate the fruit of the spirit in our lives. Without the Holy Spirit, we cannot claim to know God. Therefore, our actions should be evident in the holy spirit's presence in our lives. Cultivate these fruits by allowing them to increase in your life. For example, get into the longest line at the grocery store to develop patience. To develop kindness, avoid getting into debates on social media. To develop joy, seek to praise the Lord in difficult situations. As you learn to cultivate the fruits of the spirit more regularly, people will see a change in you. The process won't be easy, but nothing in life worth doing ever is. You may not see a reward here on earth, but the reward you're creating in heaven will be eternal. Pray and ask God for ways to cultivate these fruits every day in your life.
7. Lord, Send Me
The prophet Isaiah didn't balk at the Lord's instructions to him; he only said, "Then I heard the voice of the Lord saying, "Whom shall I send, and who will go for us?" And I said, "Here am I. Send me!" (Isaiah 6:8.) How often do we say this to God about our own lives? We sing the hymn "I Surrender All" in church, then go home and try desperately to cling to all the things of the world that are most important to us: our health, and finances, to name a few. Are we serious about dedicating our lives to God's will? Let's assume a posture of being willing to go, minister to others, and do anything the Lord chooses to do with our lives.
Instead of settling for the same old stale resolutions, let's resolve to have the best prayer lives. Let's give over every area of our lives to Him and make 2023 the year we need revival not only in our hearts but in the world. Let's be a nation hungry for more of the Lord instead of hungry to exalt ourselves.
Photo credit: ©Getty Images/Cecilie Arcurs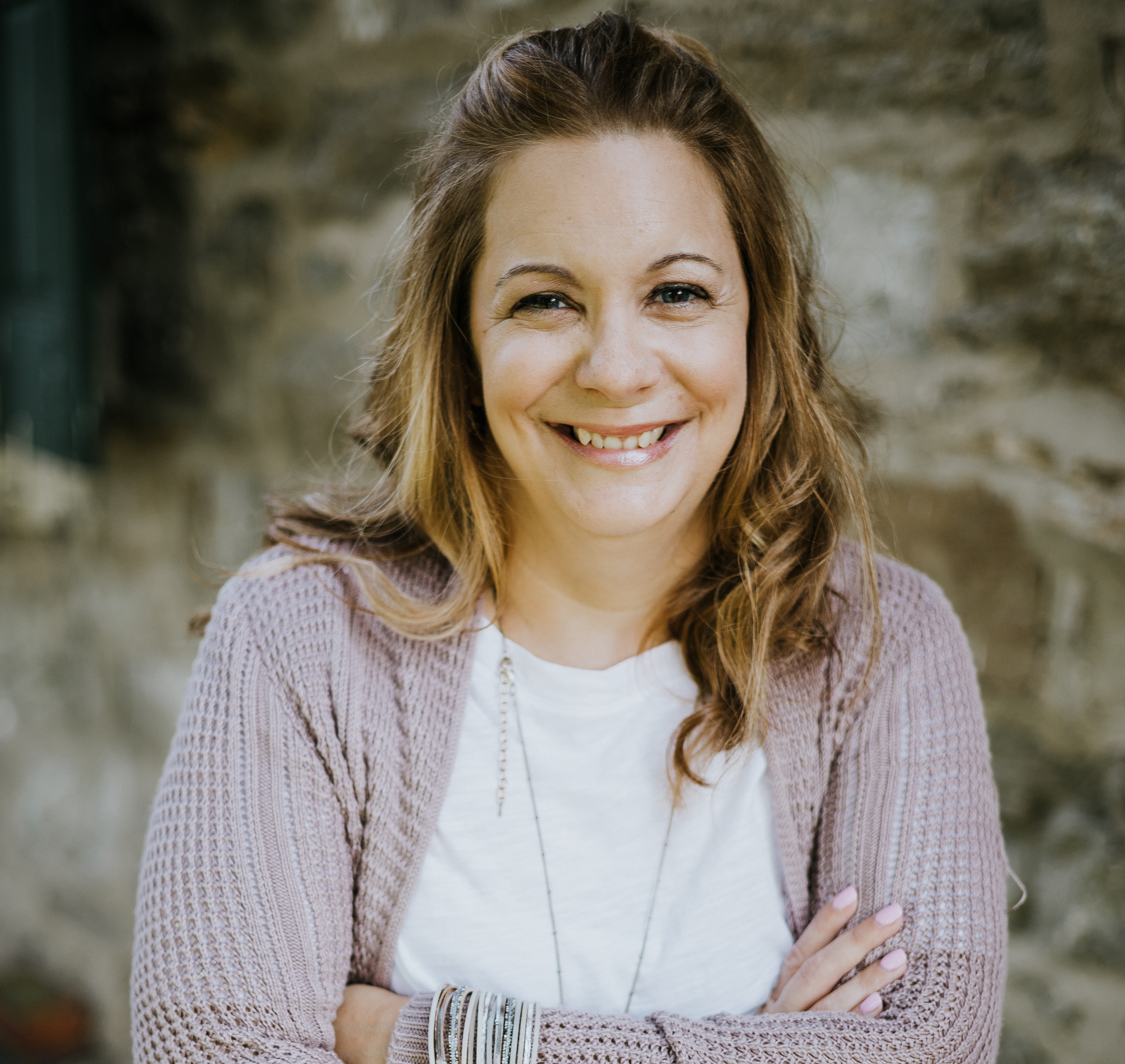 Michelle S. Lazurek is a multi-genre award-winning author, speaker, pastor's wife, and mother. She is a literary agent for Wordwise Media Services and a certified writing coach. Her new children's book Who God Wants Me to Be encourages girls to discover God's plan for their careers. When not working, she enjoys sipping a Starbucks latte, collecting 80s memorabilia, and spending time with her family and her crazy dog. For more info, please visit her website www.michellelazurek.com.