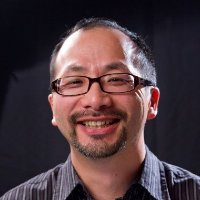 "Difference Makers" - 1-2pm Fridays (plus 11am Saturdays & 1pm Mondays) on True Talk 800.
Starting Friday, September 25th — Dr. David Simonsen launches The Dr. David Show Tuesdays at 1pm on True Talk 800! He has been working in the Portland metro area for 15 years, and Dr. David is the expert that brings you creative answers to your daily challenges on this hour-long show. Give him a call when he's on the air, or email Headshrinkinc@gmail.com.
Then, meet Dr. Robert Jeffress, a nationally broadcast authority, pastor, and host of Pathway to Victory. He's keynote speaker at our FREE Ministry Leaders and Pastors Appreciation Breakfast October 1st. RSVP online now, and don't forget to bring your spouse!
You and your ministry may qualify for discounted rates on radio ads and programs, the Experience Israel trip, and sponsorships at concerts and events like the Matthew West/Francesca Battistelli show and the Pastors Appreciation Breakfast featuring Dr. Robert Jeffress. You could even be invited for an on-air feature... if you contact Mike Lee at mikelee@kpdq.com or 503-652-8148.