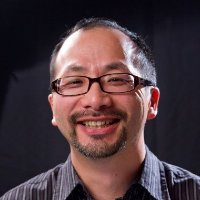 "Difference Makers" - 1-2pm Fridays (plus 11am Saturdays & 1pm Mondays) on True Talk 800.
Monday, January 16th — See current events through Biblical eyes with Jan Markell, host of our Ministry of the Month, "Understanding the Times," heard 8am Saturdays, 5pm Sundays, plus 1pm Thursdays on True Talk 800... and Sundays at noon on 93.9 KPDQ !
Starting Friday, January 13th —
PASTORS: Get 50% off the Leader Membership by starting a FINANCIAL PEACE UNIVERSITY class this fall! Contact Gwen.Dirks@DaveRamsey.com (877-378-2667, x5132), and let her know you heard about it from KPDQ & True Talk 800!
Monday, November 23rd — Join MinAssist founder Dave Freeman!
You and your ministry may qualify for discounted rates on radio ads and programs, and sponsorships at concerts and events. You could even be invited for an on-air feature... if you contact Mike Lee at mikelee@kpdq.com or 503-652-8148.