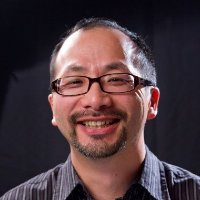 "Difference Makers" - 1-2pm Fridays & 11am-noon Saturdays on True Talk 800.
Friday, March 27th & Saturday, March 28th — Lead Pastor Michael Lawrence shares about life, family, the church overall, Hinson Baptist Church, and his book, "Biblical Theology in the Life of the Church.
You and your ministry may qualify for discounted rates on radio ads and programs, the Experience Israel trip, and sponsorships at concerts and events like Fish Fest, Sidewalk Prophets, Big Daddy Weave, and Reventón. You could even be invited for an on-air feature... if you contact Mike Lee at mikelee@kpdq.com or 503-652-8148.