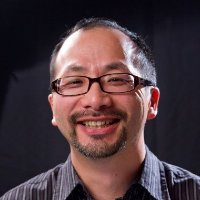 "Difference Makers" - 1-2pm Fridays (plus 11am Saturdays & 1pm Mondays) on True Talk 800.
Starting Friday, August 26th — Dr. Michelle Watson shares about making dads into heroes with The Abba Project, plus her new radio ministry, "The Dad Whisperer, coming October 17th to 93.9 KPDQ Mondays at 2:30pm!
Starting Friday, August 26th — Western Oregon Multi-Area Director Ryan Johnston shares about engaging coaches and athletes to grow in their faith and sport with the Fellowship of Christian Athletes. The 2016 Western Oregon FCA Golf Classic is coming September 12th to the The Oregon Golf Club in West Linn!!
Monday, November 23rd — Join MinAssist founder Dave Freeman!
You and your ministry may qualify for discounted rates on radio ads and programs, and sponsorships at concerts and events. You could even be invited for an on-air feature... if you contact Mike Lee at mikelee@kpdq.com or 503-652-8148.